Press releases and other announcements from the 360IT Partners
Five Time Winner, 360IT PARTNERS Named One of the Top 250 Managed Services Providers in the World
Virginia Beach, VA, July 10, 2019– For the fifth time, 360ITPARTNERS was named to Channel Futures' annual MSP501 list. This 12th annual list recognizes top MSPs (managed services providers) based on a range of metrics including annual managed services revenue growth,revenue per employee, managed services offered and the number of customer devices managed.
They will be honored at a gala in Washington, D.C. in September.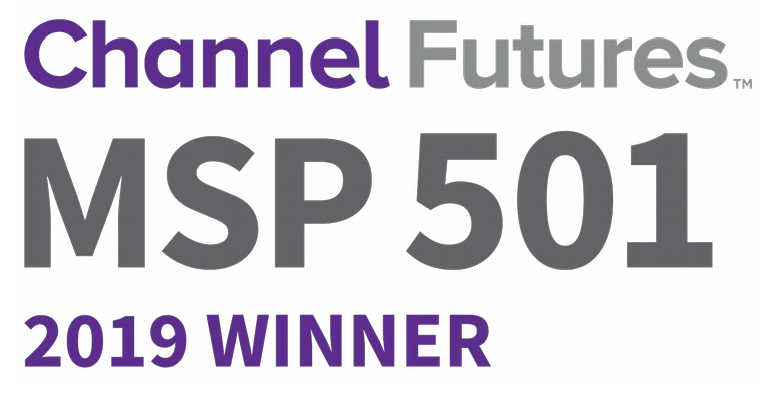 "We are extremely proud to be recognized among a prestigious list of MSPs from around theglobe," said Martin Joseph, president. "Our shared philosophy of proactive network and cyber security has provided our clients with best in class technologies to manage their business operations and keep their data secure."
"As the MSP 501 Community grows, leagues of managed service providers learn from the successes of these winning companies, gaining insight into the best practices, strategies and technologies that elevate an MSP to the level of the 501 winners" says Kris Blackmon,Channel Futures content director and editor of the MSP 501. "The 2019 MSP 501 winners are the most elite, innovative and strategic IT service providers on the planet, and they stand as a model of excellence in the industry."
Channel Futures MSP 501 is the IT channel's largest and most comprehensive ranking of leading managed service provider (MSP) organizations worldwide.
360IT PARTNERS, serving Hampton Roads, Virginia provides IT Department as a Service for small and medium businesses. They service a wide variety of vertical markets including manufacturing, distribution, legal, finance, insurance, health care, and ship building and repair. 360IT has been awarded the Hampton Roads Chamber of Commerce Small Business of the Year and named to the Inc. 5000, the Fantastic 50 and Roaring 20 lists,naming the fastest growing companies. They are a Microsoft Registered Partner and their systems engineers are Microsoft Certified. To learn more about 360IT, a Better Business Bureau accredited business and a member of the Hampton Roads Chamber of Commerce,visit www.360ITPARTNERS.com.