Press releases and other announcements from the 360IT Partners
360IT PARTNERS Welcomes Brian Reeves as Project Coordinator
360IT PARTNERS Welcomes Brian Reeves as Project Coordinator
Virginia Beach, VA, August 6, 2019 – 360IT PARTNERS, an information technology firm serving all of Hampton Roads, Virginia, welcomes Brian Reeves
Brian joins 360IT PARTNERS with 21 years of experience in the Information Technology industry and a bachelor of arts from Christopher Newport University. In addition to his experience with SMB network design and lifecycle management, he is also a Barracuda Certified Engineer and holds MCP / MCSA Certifications. In his current role as Project Coordinator, he is responsible for the service delivery and implementation of proactive IT solutions.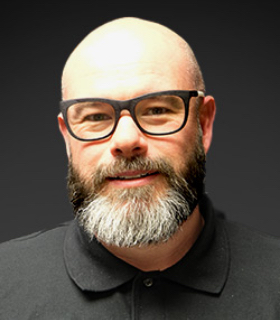 Prior to working at 360IT, he was a Senior Technology Consultant at an IT firm in Waynesboro, VA where he was responsible for the identification of risk and impact of IT solutions and creating technology roadmaps to drive efficiences. "As a seasoned IT professional, Brian brings a wide skill set and diverse set of experiences to our team," said Martin Joseph, President. "He has shown a great passion for delivering outstanding client experiences and working with his like-minded teammates to achieve common goals."
360IT PARTNERS, serving Hampton Roads, Virginia provides IT Department as a Service for small and medium businesses. They service a wide variety of vertical markets including manufacturing, distribution, legal, finance, insurance, health care, and ship building and repair. 360IT has been awarded the Hampton Roads Chamber of Commerce Small Business of the Year and named to the Inc. 5000, the Fantastic 50 and Roaring 20 lists, naming the fastest growing companies. They are a Microsoft Registered Partner and their systems engineers are Microsoft Certified. To learn more about 360IT, a Better Business Bureau accredited business and a member of the Hampton Roads Chamber of Commerce, visit www.360ITPARTNERS.com.