Press releases and other announcements from the 360IT Partners
360IT PARTNERS Named to the 2016 Roaring 20 List of Fastest Growing Companies
Virginia Beach, VA, November 9, 2016 – 360IT PARTNERS was again named to Inside Business' Roaring 20 list. The company was honored at a ceremony on November 3 at an awards celebration at the Westin Hotel in Virginia Beach, VA.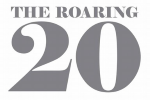 Inside Business' Roaring 20 award honors only twenty businesses in Hampton Roads, Virginia who exhibit revenue and employee growth, as well as make significant contributions to the local economy. Eligibility includes being headquartered in Hampton Roads, experiencing annual revenue growth from 2013-2015, and having reported gross revenues of at least $2 million in 2015.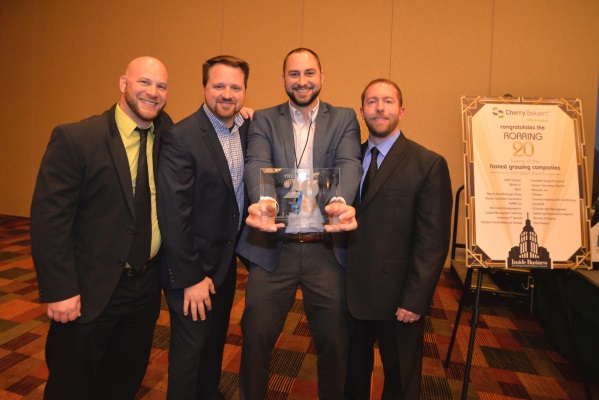 Accepting the 2016 Roaring 20 award at the Westin in Virginia Beach, Virginia was (L to R) Andrew Wilson, Senior Systems Engineer and Team Leader, Justin Carter, Chief Technology Officer, Luke Barton, Busines Development Director, and Aaron Frketich, Chief Operating Officer
Martin Joseph, CEO, credits the growth to his team's dedication to their clients' needs. "I certainly couldn't do it without good leadership, and my partners are clearly very dedicated to the growth and success of the company." He also noted the important relationships with their clients, which allows 360IT to be an extension of their company. "[Our clients] look at us as a being a trusted partner in their business."
To learn more about 360IT PARTNERS and being named to the Roaring 20, visit http://pilotonline.com/inside-business/special-reports/roaring-20/roaring-award-itpartners/article_d6b7239b-a911-541b-bad9-d2f037c2911d.html.
360IT PARTNERS, serving Hampton Roads, Virginia and Chicago, Illinois, provides flat fee IT support management and network maintenance to small and medium businesses. Theyservice a wide variety of vertical markets including manufacturing, distribution, legal, finance, insurance, health care, and ship building and repair. 360IT has been awarded the Hampton Roads Chamber of Commerce Small Business of the Year and named to the Inc. 5000 and the Fantastic 50 lists, naming the fastest growing companies. They are a Microsoft Registered Partner and their systems engineers are Microsoft Certified. To learn more about 360IT, a Better Business Bureau accredited business and a member of the Hampton Roads Chamber of Commerce, visit www.360ITPARTNERS.com.