Press releases and other announcements from the 360IT Partners
360IT PARTNERS Celebrates Fifth Year Named to Inc. 5000 List and Named to "Honor Roll"
Virginia Beach, VA, August 16, 2017 – For the fifth consecutive year, 360IT PARTNERS, serving Hampton Roads, Virginia and Chicago, Illinois, was named to the Inc. 5000 list as one of the fastest growing companies in the United States. The company was ranked #3809 out of the 5000 recognized companies.
As a five time honoree, 360IT PARTNERS was also named to a group of very select companies that Inc. Magazine calls the Honor Roll. As reported by Inc., fewer than 10% of honorees ever achieve this milestone.
"The continued growth of 360IT is a testiment to our talented team and loyal customers," said Martin Joseph, President. "As we continue to employ the best strategies and outstanding technology to keep our customer's networks safe from breaches and secure from outages, we are confident that our footprint will continue to expand."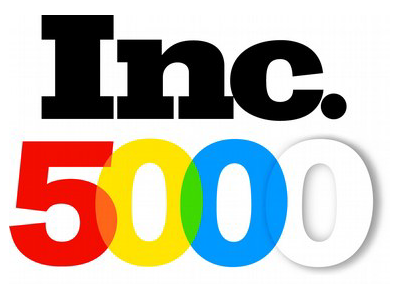 In an email to 360IT PARTNERS, Eric Schurenberg, President and Editor-in-Chief of Inc. Magazine wrote, "Your repeat Inc. 5000 honors truly puts you in rareified company."
The 2017 Inc. 5000 list ranks companies based upon revenue growth from 2014 through 2017.
360IT PARTNERS, serving Hampton Roads, Virginia provides IT Department as a Service for small and medium businesses. They service a wide variety of vertical markets including manufacturing, distribution, legal, finance, insurance, health care, and ship building and repair. 360IT has been awarded the Hampton Roads Chamber of Commerce Small Business of the Year and named to the Inc. 5000, the Fantastic 50 and Roaring 20 lists,naming the fastest growing companies. They are a Microsoft Registered Partner and their systems engineers are Microsoft Certified. To learn more about 360IT, a Better Business Bureau accredited business and a member of the Hampton Roads Chamber of Commerce,visit www.360ITPARTNERS.com.